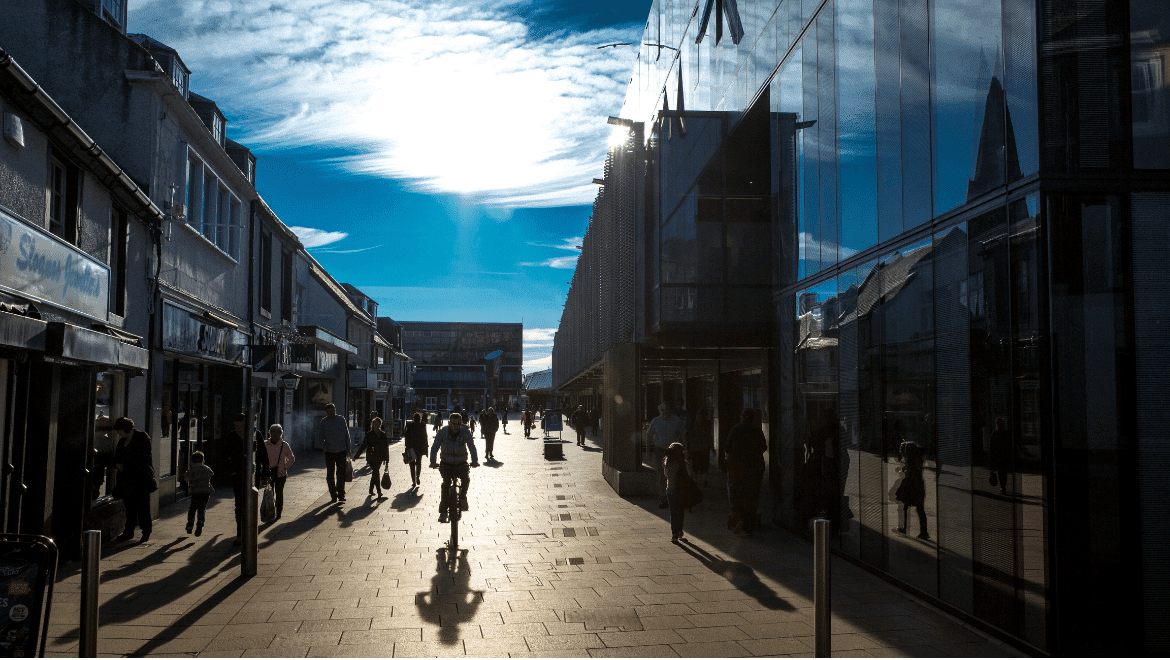 Community Wealth Building
Community Wealth Building is an alternative approach to traditional economic development, which seeks to develop resilient, inclusive local economies, with more local employment and a larger and more diverse business base. This approach harnesses existing resources to support the local economy: procurement; employment; land and assets; financial power; and plural ownership of the economy.
The project is the first regional place-based approach to Community Wealth Building in Scotland.
The Scottish Government will provide up to £3 million for a regional Community Wealth Building Fund. The aim of this Fund will be: 'to develop an Ayrshire approach to Community Wealth Building that enhances wealth, ensures fair and meaningful work, and creates successful places throughout the region.'
The AGD Community Wealth Building programme has three core dimensions:
• Community Wealth Building Business Locality Officers: The programme sees nine Community Wealth Building officers, three per Ayrshire local authority, work with local enterprises, large and small, to drive a CWB approach to local economic development across the Ayrshire region. Support is offered towards procurement, employment, assets and ownership; always ensuring linkage with existing local service delivery for enhanced outcomes.
• Community Wealth Building Fund: To support place-based CWB activity, and the work of CWB locality officers, there is a Community Wealth Building enterprise support fund. This gives financial assistance including but not limited to: social enterprise support, employee ownership transition, workplace innovation, supplier development and capacity building, and supporting locality entrepreneurship. If you are an organisation looking for support from the programme, including financial assistance, click here to express interest.
• Fair Work Ayrshire: Fair Work Ayrshire is a dedicated service that works with employers across all three local authorities to support, enable, and empower them to implement Fair Work in the workplace through policy and practice. The service seeks to improve prosperity among local people and position Ayrshire as a Fair Work region.
Programme delivery so far:
The Community Wealth Building officers and Fair Work Ayrshire team have been engaging with businesses across Ayrshire through a range of differing support mechanisms including 1-2-1 support, Fair Work Action plans, networking opportunities through CWB pillar focussed workshops, and providing financial assistance through the CWB Business Support Fund.
The programme has so far engaged with over 500 businesses adopting CWB principles, with the view to engage with 1,000 over the course of the three-year programme.
Fair Work Ayrshire Case study : Case Study Saxen Security JD
The programme has also produced a video which highlights what CWB looks like through the eyes of a young person in North Ayrshire: Community Wealth Building – A Day in the life of a young person in North Ayrshire – YouTube
If you have questions about the programme or want to get involved, please email programme manager: judeking@north-ayrshire.gov.uk