Our vision is for Ayrshire to be 'a vibrant, outward looking, confident region, attractive to investors and visitors, making a major contribution to Scotland's growth and local well-being, and leading the implementation of digital technologies and the next generation of manufacturing.'
On 19 November 2020, this vision became a reality when the Ayrshire Growth was signed off in a virtual meeting attended by Alister Jack MP, Secretary of State for Scotland; Michael Matheson MSP, Cabinet Secretary for Transport, Infrastructure and Connectivity; the Leader of East Ayrshire Council, Cllr Douglas Reid, the Leader of North Ayrshire Council, Cllr Joe Cullinane; and the Leader of South Ayrshire Council, Councillor Peter Henderson.
This secures £251.5 million worth of funding to help realise Ayrshire's potential as a world-class business region for the aerospace and space, energy, tourism, manufacturing and engineering industries, and reaffirms our commitment to the region and the collective desire to support ambitious plans for renewal and long term sustainable growth.
The scale of this deal will galvanise efforts to develop key strategic sites and key sectors in Ayrshire, and aims to facilitate private sector investment of more than £300m into the region and to support up to 7,000 new jobs.
What is the Ayrshire Growth Deal?
The Ayrshire Growth Deal is a partnership being driven forward by the Scottish Government, the UK Government and East, North and South Ayrshire Councils.
The Deal presents a major opportunity to strengthen the Ayrshire, Scottish and UK economies. Targeted co-ordinated investment throughout the region will act as a powerful catalyst to stimulate growth, resulting in increased job opportunities and prosperity for Ayrshire, for Scotland and for the UK as a whole.
Our aim is to marry business growth opportunities to employment progression, developing the future workforce and community development, ensuring all communities benefit from economic growth.
Our programme is based on the achievement of economic growth and inclusive growth, with a clear focus on addressing the issues of innovation, productivity, and inequality across the regional economy.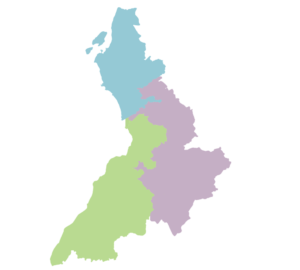 View all of our publications and reports
Funding for Ayrshire Growth Deal
Thanks to the confirmed investment from both the UK and Scottish Governments – of £103 million each – with further funding of £45.5 million from the three Ayrshire Councils, Ayrshire now has the opportunity to realise the area's potential and become a world-class business region for the aerospace and space, energy, marine, manufacturing and tourism industries.
This investment is expected to unlock private investment of around £300 million and deliver around 7,000 new jobs across a wide range of sectors, transforming the local economy for the benefit of all our people and places.
The programme of investment is expected to be delivered over a 10-year timeframe and has the potential to transform the fortunes of Ayrshire.
Programmes
The Ayrshire Growth Deal is based around  five programmes:
The projects associated with these themes focus on key sectors and strategic sites across Ayrshire, as well as digital infrastructure, skills, community wealth building and transport – all of which will combine to facilitate sustained recovery and renewal of the regional economy.
The majority of projects focus on infrastructure investment designed to act as a catalyst for business growth, and are complemented by a Skills and Inclusion Programme and a Community Wealth Building Programme to ensure maximum benefit for Ayrshire communities, both resident and business, from large scale capital expenditure.