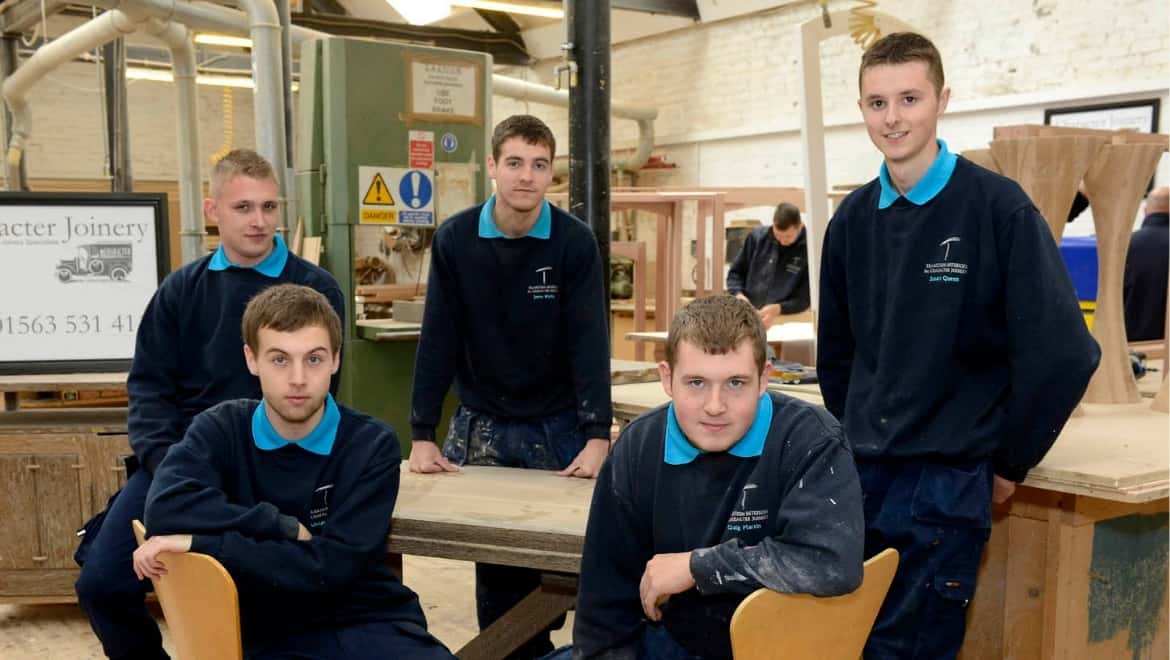 Regional Skills and Inclusion Programme
Inclusive growth lies at the heart of Ayrshire Growth Deal, by tackling inequality through growing local talent, creating new connections with the world and providing new opportunities and routes into employment for people across the region.
A new Regional Skills and Inclusion Programme will ensure that businesses and communities across Ayrshire are given the opportunity to engage with and benefit from the opportunities arising from the investments delivered through this Deal.
The programme is made up of two projects namely, an Ayrshire Skills Fund and the Working for a Healthy Economy project.
The Scottish Government are providing funding of £8.5 million for this programme.
Ayrshire Skills Fund
The establishment of a responsive skills fund to drive Inclusive Growth to support skills interventions and associated management costs.
The fund will have core themes including: digital skills; in-work progression; route ways into Fair Work for excluded groups; skills support for inward investors; skills support for redundant workers; skills support aligned to AGD projects to ensure residents benefit; responses to demand identified in Regional Skills Assessment; and capacity building to ensure innovation in skills sector.
The priority given to each theme will change in line with the regional economy and demands that become evident. The fund Board will assess these aims on an annual basis, and prioritise them based on the available intelligence.
Working for a Healthy Economy
The importance of public health and the need for a healthy and productive workforce has never been clearer. Ayrshire needs to reduce the number of residents who cannot contribute to the economy fully and maximise their own potential, through health barriers.
The links between health and economy are well evidenced. Health was assessed as the most significant barrier to Inclusive Growth in Ayrshire in the Inclusive Growth Diagnostic.
The Working for a Healthy Economy project will target large scale investment in occupational health services to ensure that Ayrshire has the requisite workforce to drive economic growth in the future.
The project will offer a criteria free, single access point to work focused health support across Ayrshire for both residents and employers. This project will serve to widen the labour pool and provide the basis for the maximisation of benefits arising from Ayrshire Growth Deal capital investments.
Key to this will be an all-Ayrshire delivery model which offers community engagement, pre-employability support, recruitment, in-work interventions and employability services, with links to employers to tailor investments to demand, and priority given to those struggling to maintain secure and meaningful work.