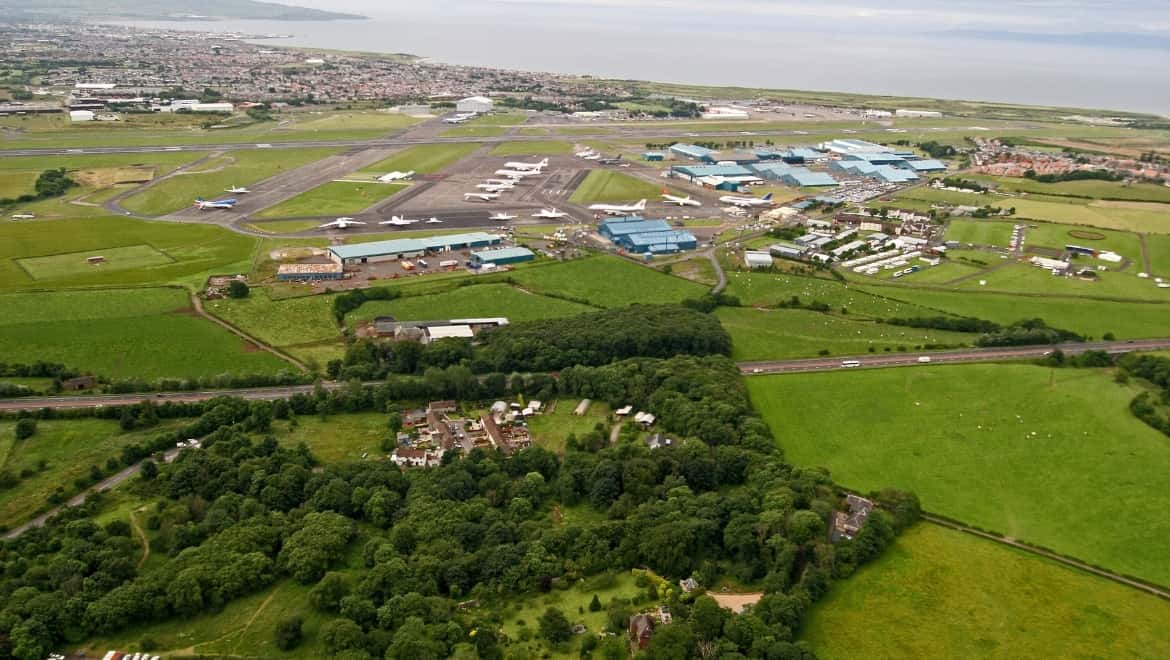 Funding for Prestwick Transport Infrastructure will create an effective network of internal roads to enable the creation of high specification industrial and office spaces, while supporting our sustainable transport aims. This investment will meet the needs of the growing aerospace sector, advanced manufacturing units, spaceport and launch operator infrastructure.
There are three elements to this project as follows:
Work package 1 – Prestwick East Aerospace Park Link Road – a new and upgraded road infrastructure to link the B739 Station Road from a redesigned roundabout junction on the A79 to the Prestwick East Aerospace Park. This includes Spirit Campus and the airport development land to the north of the main runway, by-passing Monkton village.
Work package 2 – A new route corridor to extend the link road infrastructure from Prestwick East Aerospace Park to the northern edge of the airport site and connect the Gannet site.
Work package 3 – A new road infrastructure to service Spaceport and further aerospace development land from Sandyford Toll roundabout and link to Prestwick East Aerospace Park.
This project will be funded by £12 million from the Scottish Government, and £5 million from South Ayrshire Council.