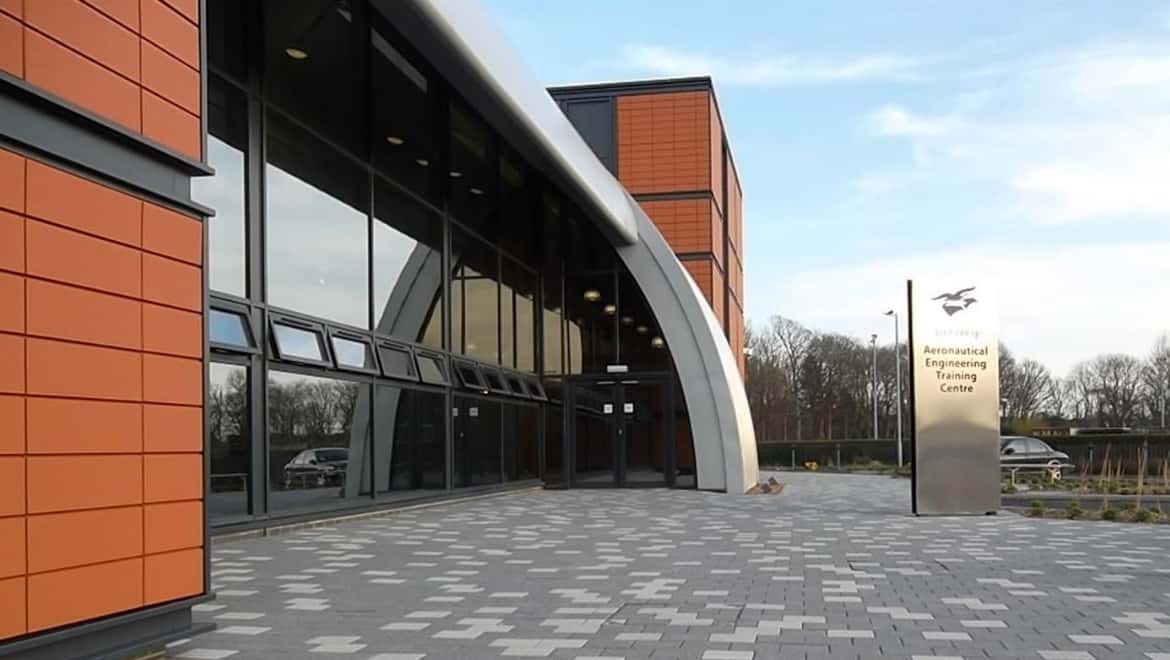 Aerospace and Space Innovation Centre
The design, development, build and fit-out of an in-situ "innovation" centre to enable the delivery and manufacture of new flight products in Scotland. These will provide a focus on the supply chain for the aerospace sector; vertical and horizontal launch platforms; satellite and other payloads; and both academic and industrial research and development.
Focused on industrialisation and implementation of industry 4.0 across whole supply chain groupings relating to new innovations, the project will focus on productivity innovation and industrialisation of new technologies at Technology Readiness level (TRL) 5 and above. The initial focus will be on the introduction of Industry 4.0 techniques and processes and related skills development requirements to the Maintenance, Repair and Overhaul (MRO) sector.
This includes the establishment of an aircraft decommissioning facility which provides the project with "live" aircraft. This supports the development of the skills required for MRO at Prestwick to remain competitive, as well as providing opportunities for staff retention at a time when there is pressure to reduce costs and employee numbers across the cluster. The second phase will support the development of launch and in space capability and other related opportunities such as unmanned air vehicles.
The centre aims to support UK Aerospace and Space suppliers in exploiting opportunities arising for technology changes which disrupt established supply chains. The project will provide a means to engage higher proportions of SME's in the innovation process, driven by centres such as the Spirit Aerospace Innovation Centre, National Manufacturing Institute of Scotland (NMIS) and the wider catapult network.
An Aerospace and Space Innovation Centre (ASIC) incorporating a Visitor and STEM Hub will be created to drive new technologies and skills in order to position Ayrshire and Scotland as a centre of aerospace and space technology.
This will be a purpose built multi-occupancy building providing a central location for the growing aerospace cluster, as well as key facilities to encourage growth, supporting aerospace and space businesses in Scotland and the UK.
The facilities will focus on business development, skills development and training needs of the Aerospace and Space sector in partnership with local and national higher and further education establishments, including University of Glasgow, University of Strathclyde, University of the West of Scotland and Ayrshire College.
The ASIC will work alongside existing research and innovation at Prestwick and across Scotland to provide the focus, coordination and support required to improve advanced manufacturing techniques and productivity, and sustain and grow the sector's businesses. The incorporation of a visitor/STEM hub provides opportunities for school and college students to understand potential career options in the aerospace and space sectors, alongside a dynamic innovation and training facility for the local labour pool and educators.
This project will be funded by three partners:
· £6 million from South Ayrshire Council;
· £4 million from the UK Government;
· £1 million from the Scottish Government.