Hunterston Strategic Development Area
Hunterston is a strategic site within NPF3, offering a unique industrial capacity associated with strategic infrastructure such as rail; utilities; and grid connections; deep water marine access and proximity to key academic research and innovation resources across the City Region. As Scotland's largest strategic deep-water port with direct rail and grid connections, the site has a critical role in Scotland's Energy, Blue Economy, Offshore Wind and the Circular Economy futures.
Investment within Hunterston will exploit these key assets to address larger scale energy and decarbonisation infrastructures associated with marine renewable energy (3rd generation); energy storage and production and circular economy drivers. Initial investment will act as an enabler to provide commercial space to support blue, green and circular economies activity on-site.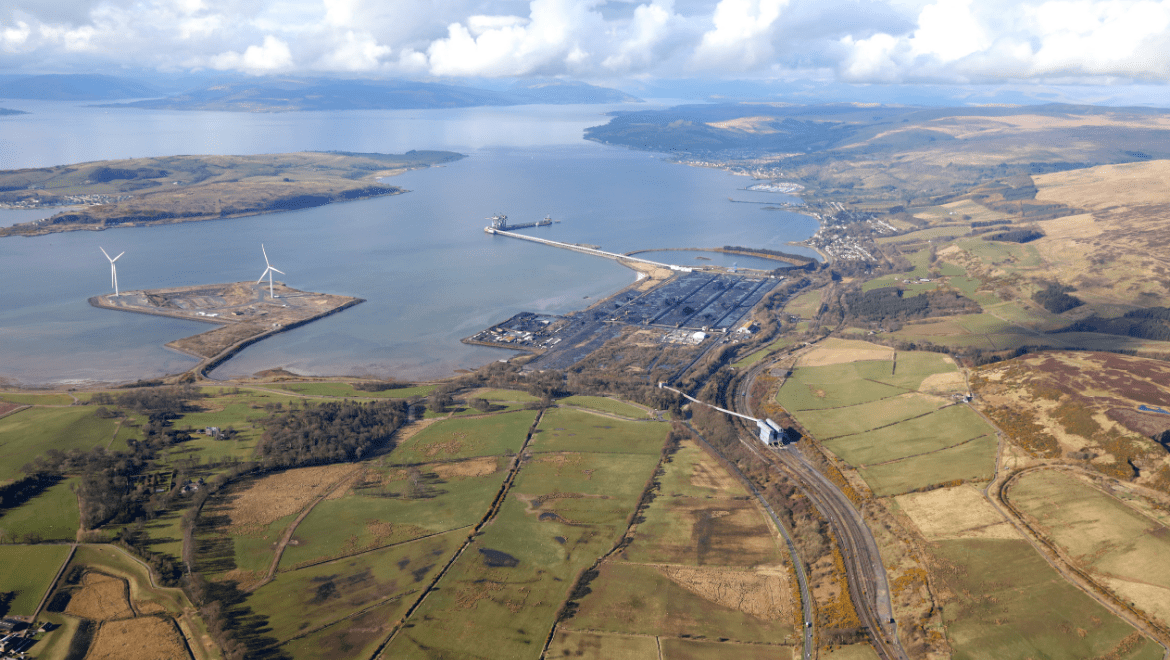 Aerial image of the area around Hunterston marked for the port resource centre
Activities align with the Zero Carbon 2045 national strategy, including transitional arrangements associated with de-carbonised energy such as  manufacturing and servicing support for offshore renewable energy development.
Partners in the project include Peel Ports, Scottish Enterprise, Crown Estates and the Nuclear Decommissioning Authority as part of a wider strategic stakeholder working group to maximise the benefit of investment and align outcomes with the nuclear decommissioning at Hunterston.
This project will receive total funding of £18 million from the UK Government.